Emergency Dental Care in Halifax
If you've got a dental emergency, we can help! We provide emergency dental appointments for urgent care. Contact our office right away if you need assistance.
Image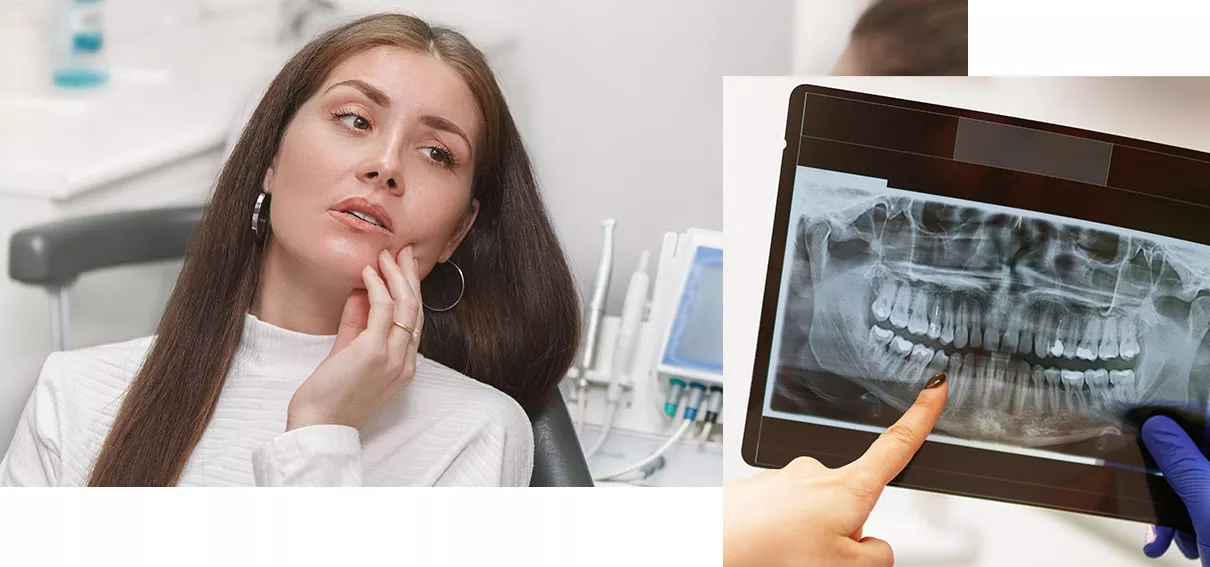 Dental Emergencies 
We provide emergency dental treatment for severe toothaches, injuries, broken teeth, damaged restorations or dentures, or other dental emergencies.
Same-Day Treatment
We try to see patients on the same day as the emergency. Contact our office to schedule an emergency appointment. Our team can also answer questions and provide advice on what you can do while you're waiting to be seen.
After-Hours Emergencies
If your emergency is outside our office hours, please call our office and listen to the recording for after hours emergency contact information. You may also be able to access emergency dental services through your local emergency medical services provider or emergency room.
Frequently Asked Questions
Can a broken or knocked out tooth be saved?
Yes, it's possible that a broken or knocked out tooth can be saved if you receive dental treatment in time. If you've broken or lost a tooth, bring the tooth to our office. You can place a lost tooth back in the socket or tuck it between your gums and your check. If you are not comfortable putting the tooth in your mouth, you can put it in a container of milk.
What can I do if I have a bad toothache?
If you have a painful toothache, you may find relief with over-the-counter pain medication. A cool or warm compress near the sore area may also help. Call our office or seek medical attention if you are bleeding or if you experience severe swelling or difficulty swallowing.
When should I go to the emergency room or get emergency medical care?
Seek emergency medical care if you are bleeding heavily, suspect you have broken a bone or can't open or close your mouth, experience severe swelling or are having difficulty breathing or swallowing.